OSAKA GEIHINKAN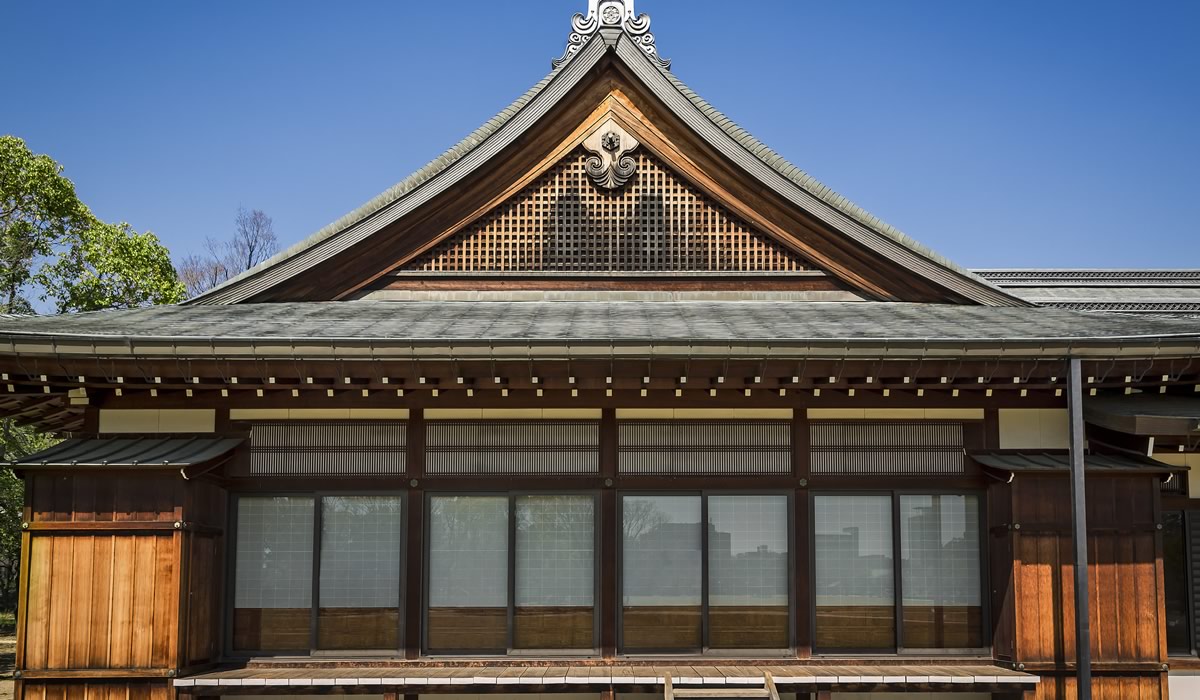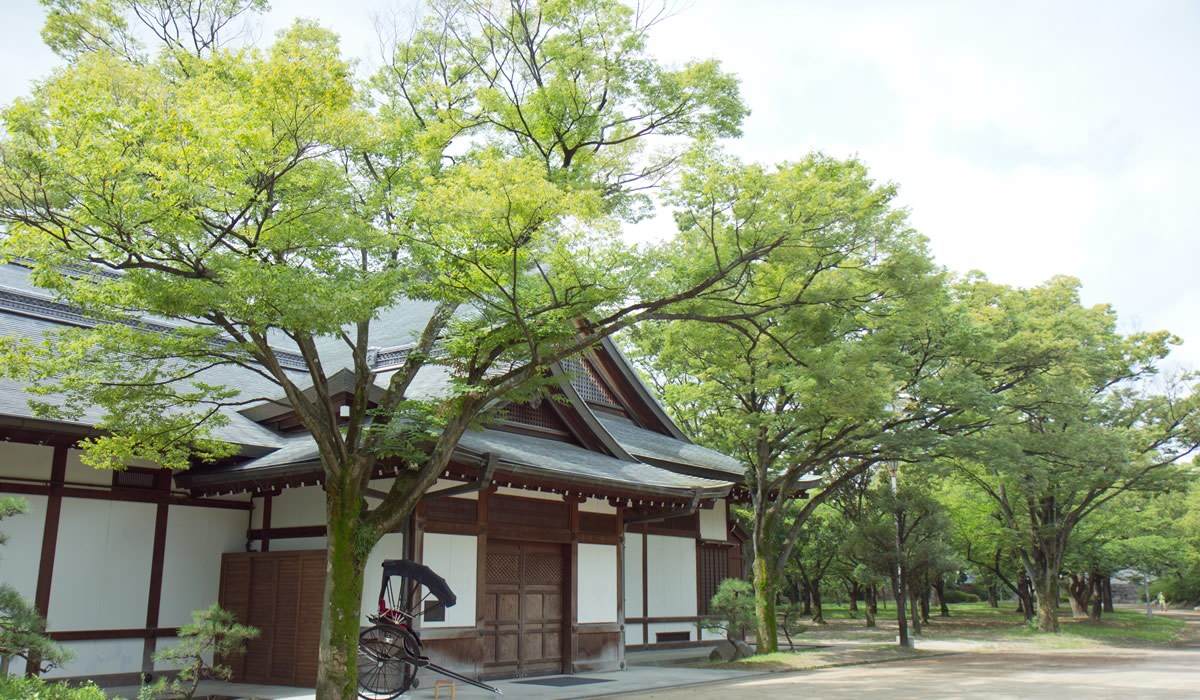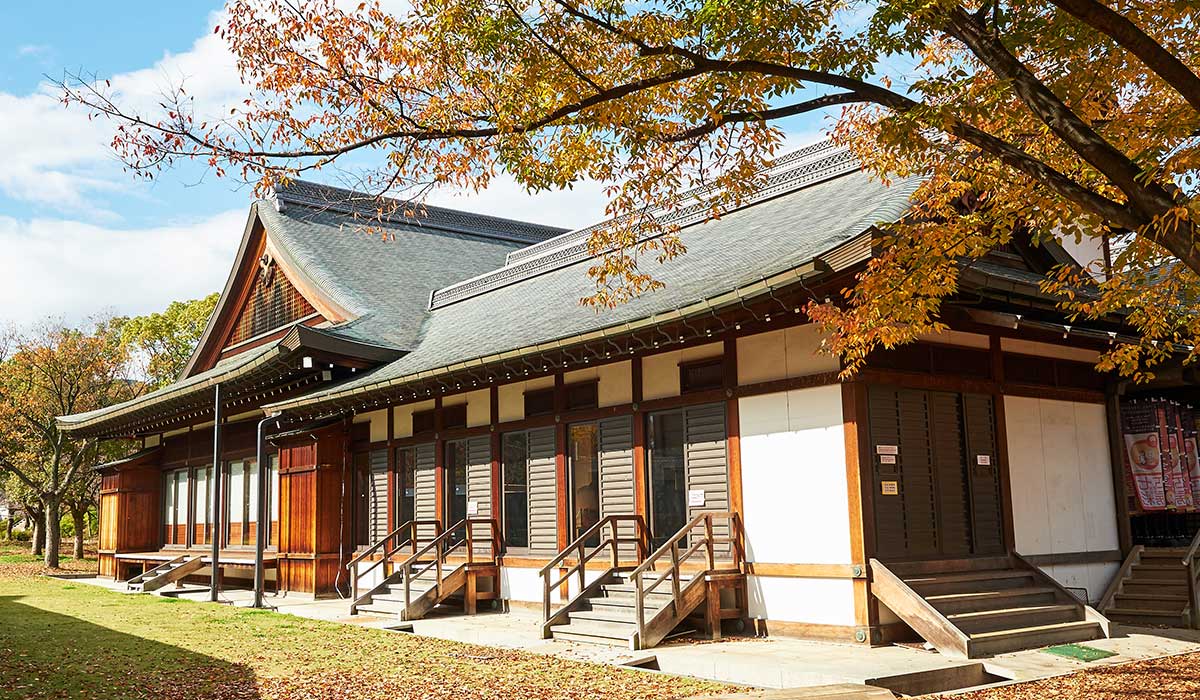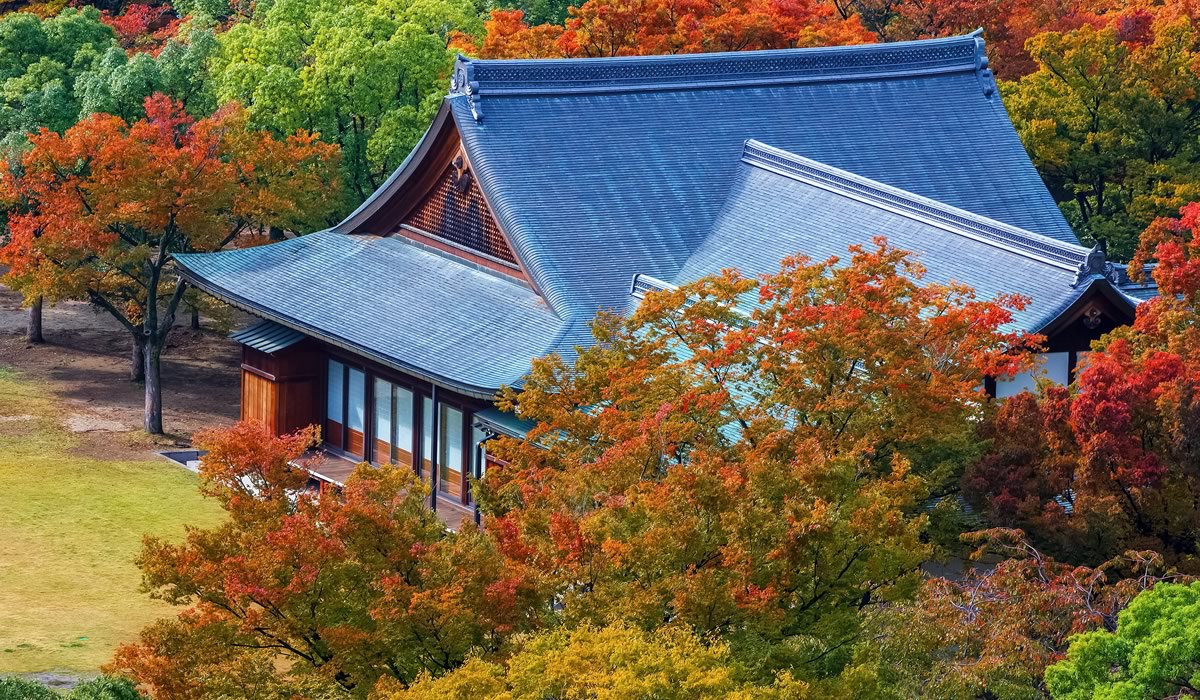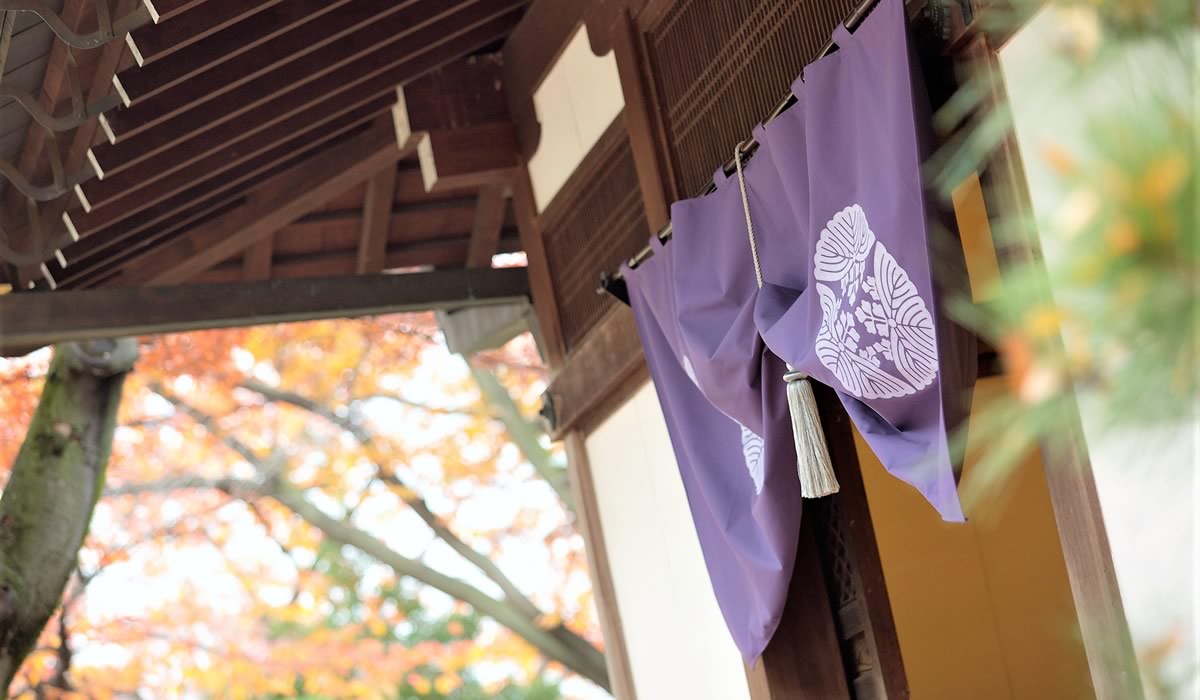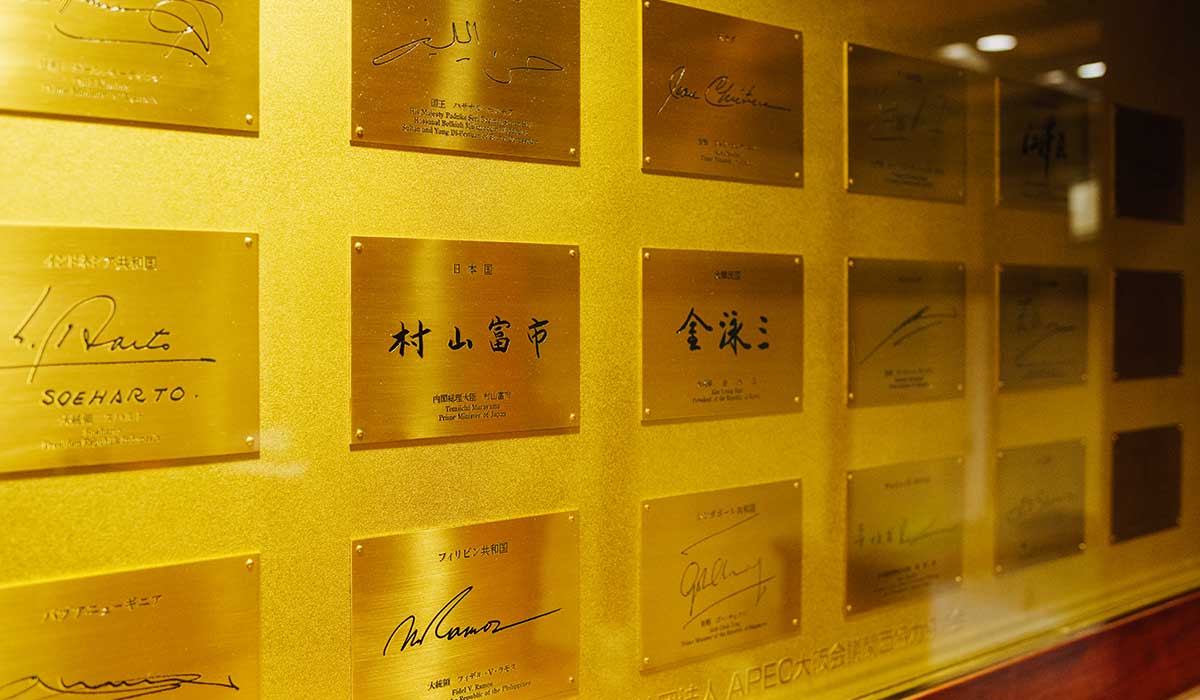 OSAKA GEIHINKAN Former Guest House is located in the lush grounds of Nishinomaru Garden of Osaka Castle Park.
Surrounded by greenery with open sky above, it commands stunning views of the Osaka Castle and the garden is a perfect spot to take in the colors of spring blossoms and autumn leaves. It is the reception hall that hosted the 1995 APEC summit, a space inspired by the UNESCO World Heritage-listed Nijo-jo Castle in Kyoto and built by Japanese artisans that the coffered ceiling is a fine example of their work.
Party venue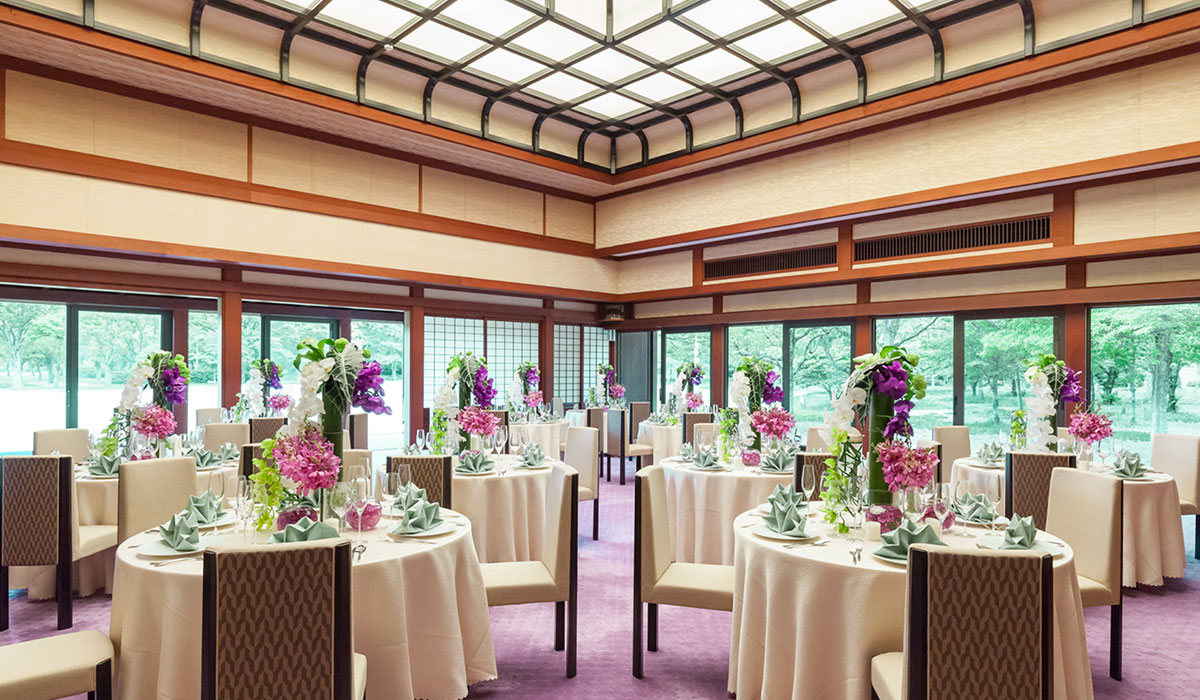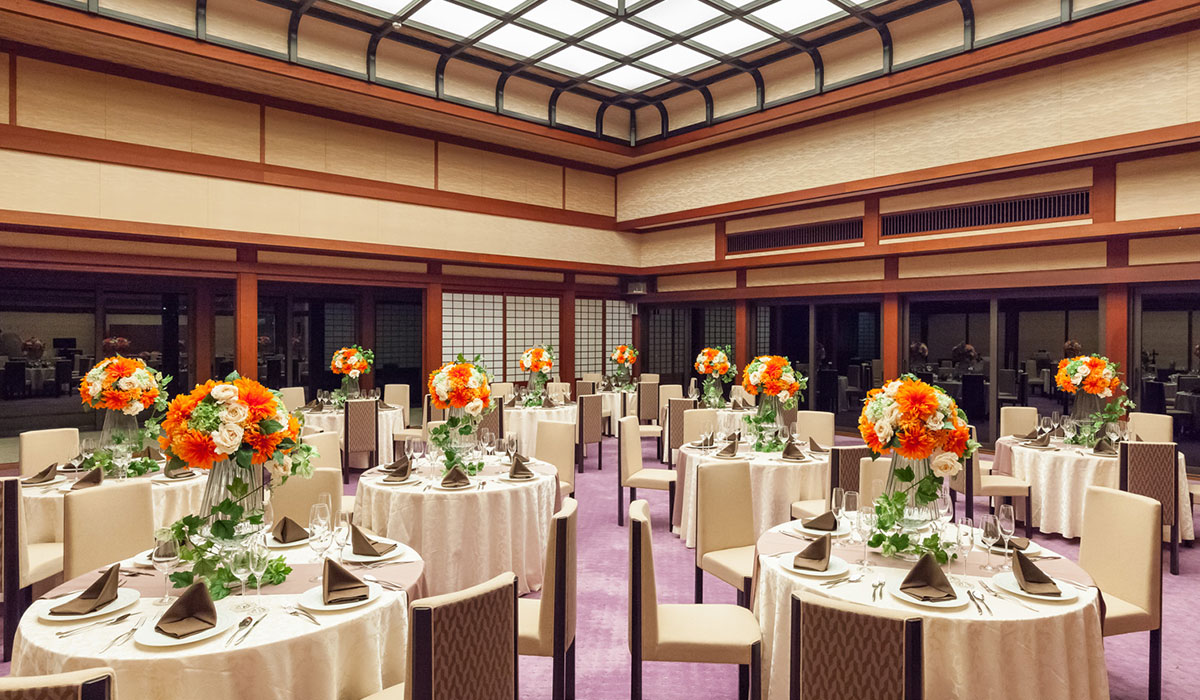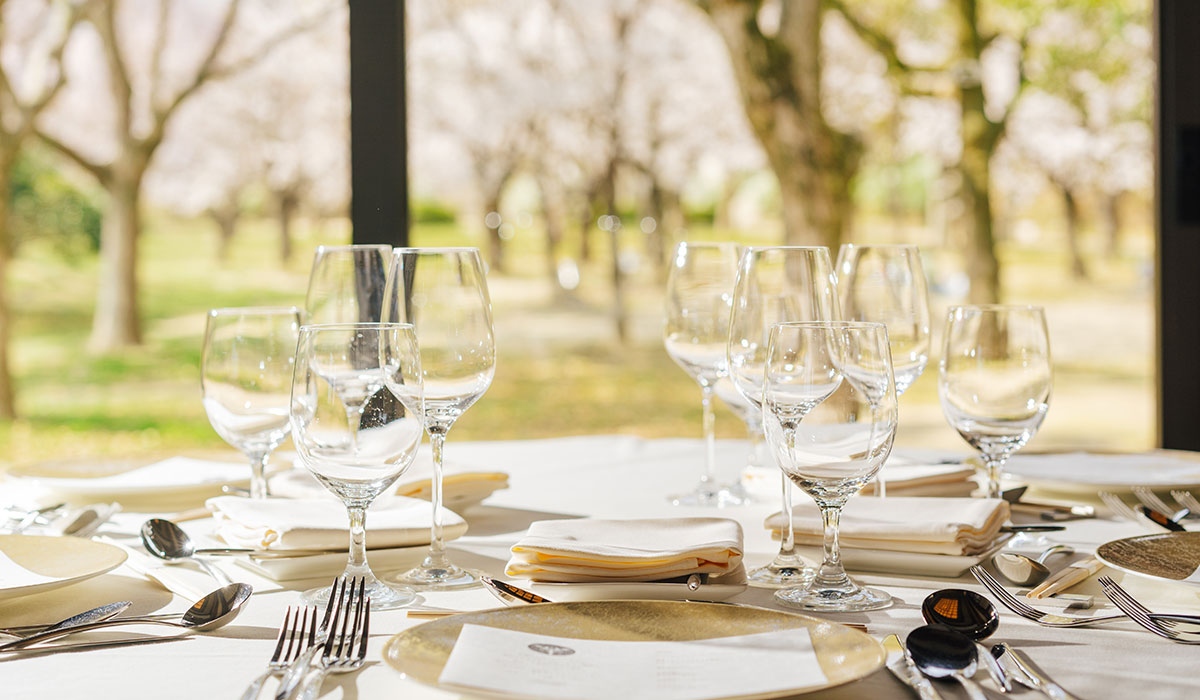 Since the building was constructed for the purpose of welcoming state guests, Osaka Geihinkan is where you can feel the essence of Japanese architectural design. The style was inspired from "Nijo Castle Shiro-Shoin", the famous world heritage site in Kyoto, as a representation of Japanese architecture.
However, it is not simply an imitation, but a modern interpretation of how we conceive of our traditional culture.
The beauty of wooden archtecture.
Remarkable architecutural details can be seen in Osaka Geihinkan, which were realized by the traditional technique.
For example, "Oriage Go Tenjo", the special ceiling which can only be seen in old monuments of the highest class, shows the dignity of the architecture. Also, the exterior wooden wall is worked with Japanese lacquer to give the appearance that is aged for a long time, whitch comes from the philosophy of "Wabi Sabi" in Zen.
NISHINOMARU GARDEN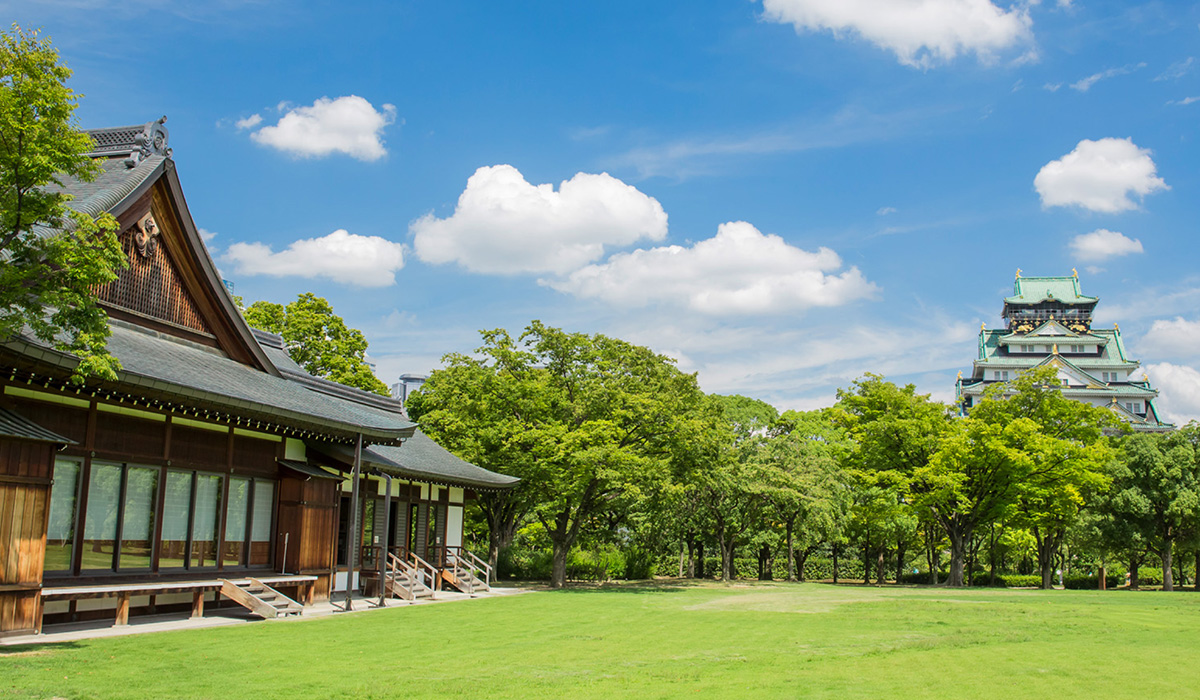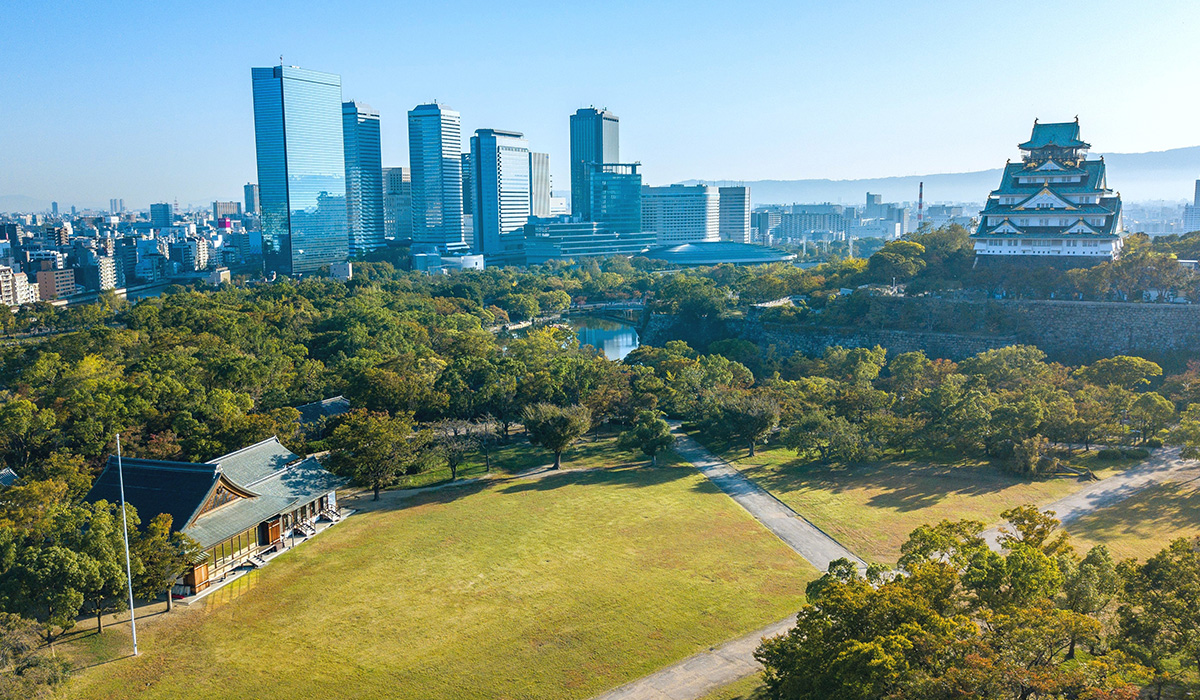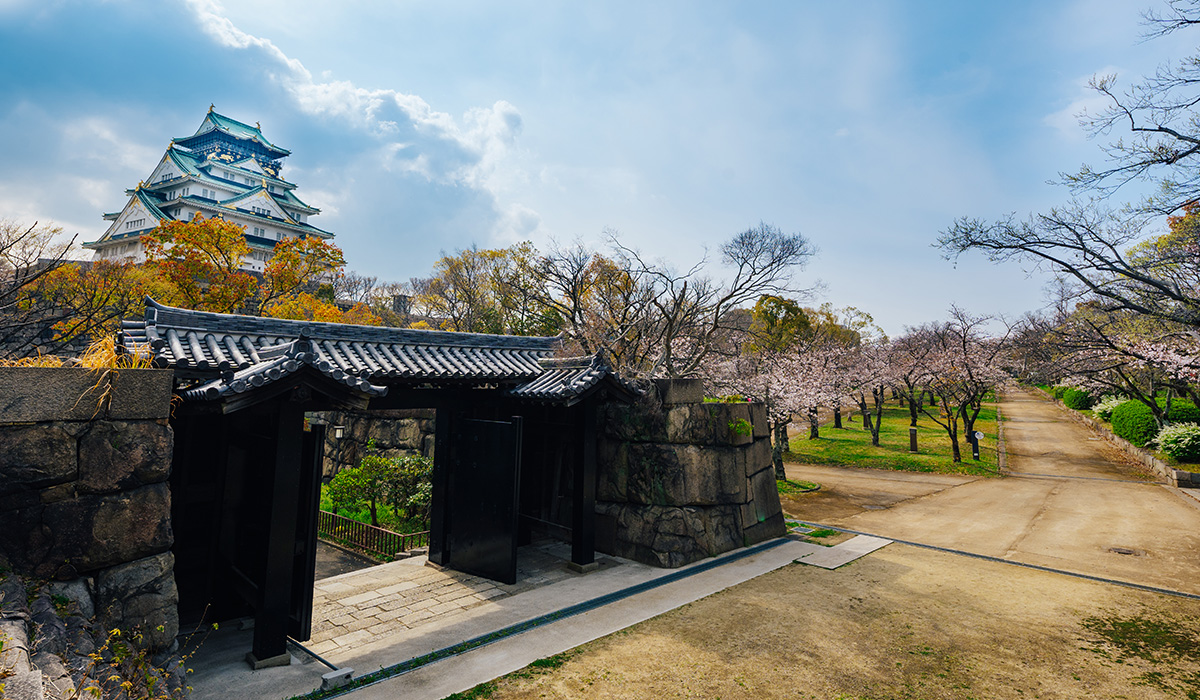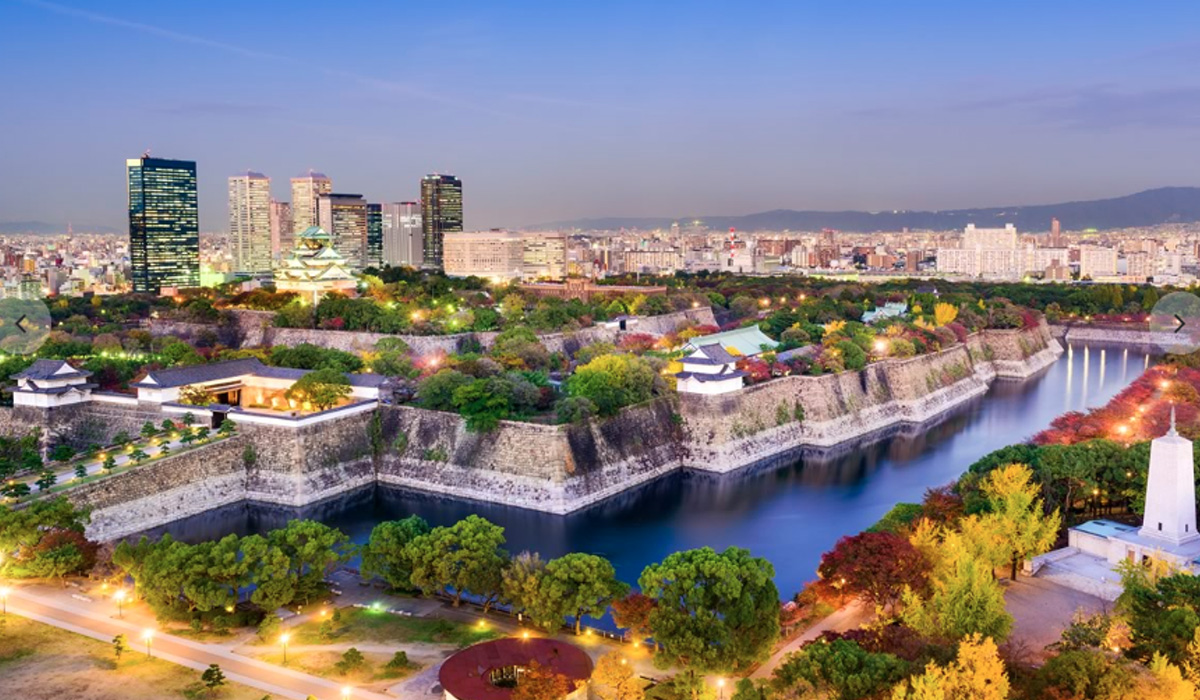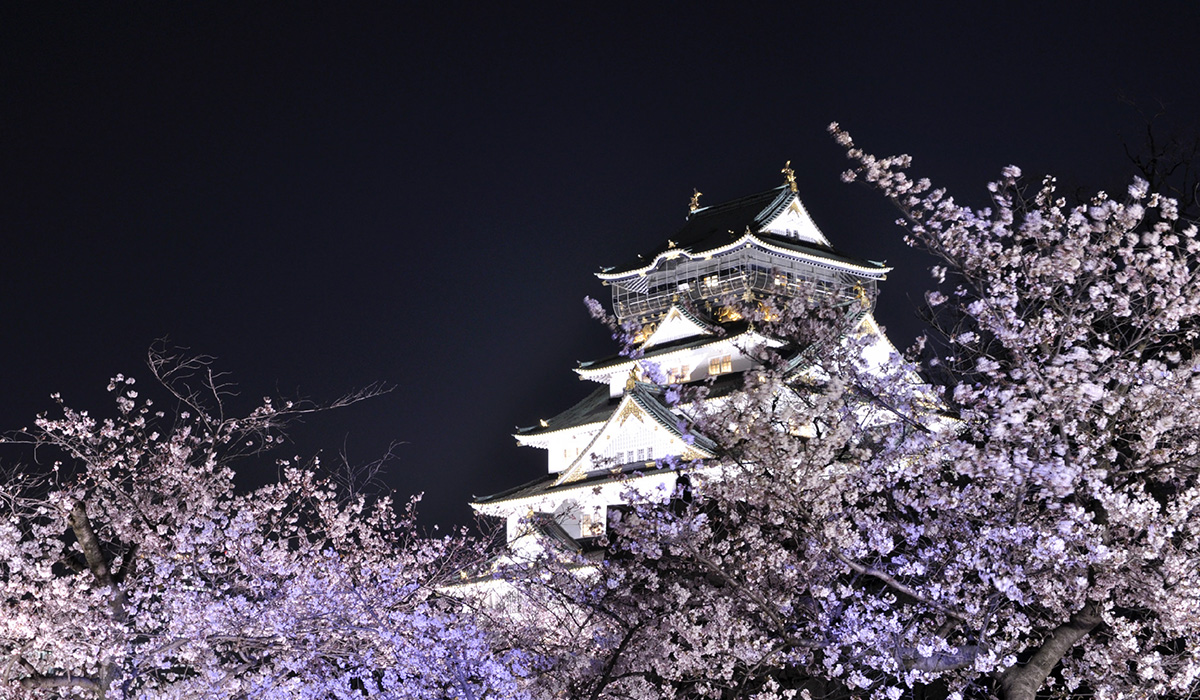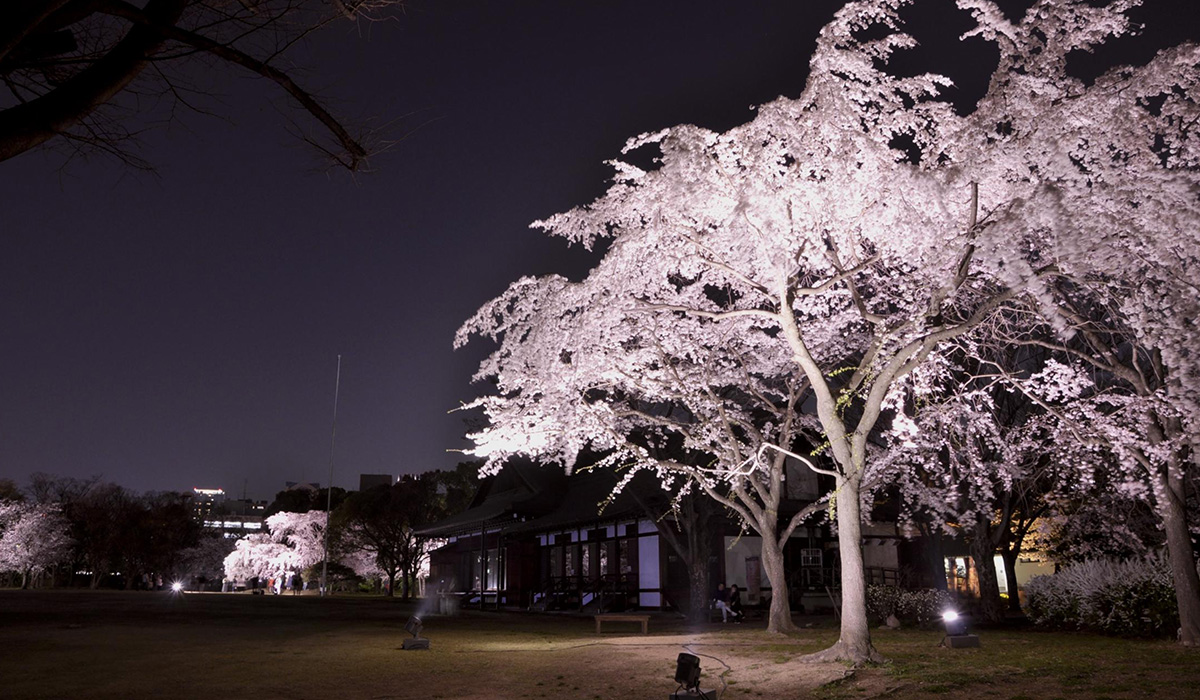 Garden
NISHINOMARU GARDEN
Among the cherry blossoms in Osaka Castle Park, the blossoms of about 600 cherry trees in Nishinomaru Garden are the most popular ones. Seeing the cherry blossoms from the water bus operated around Osaka Castle is highly recommended. It can also be arranged as part of a private event at OSAKA GEIHINKAN Former Guest House.
HOSHO-AN HERMITAGE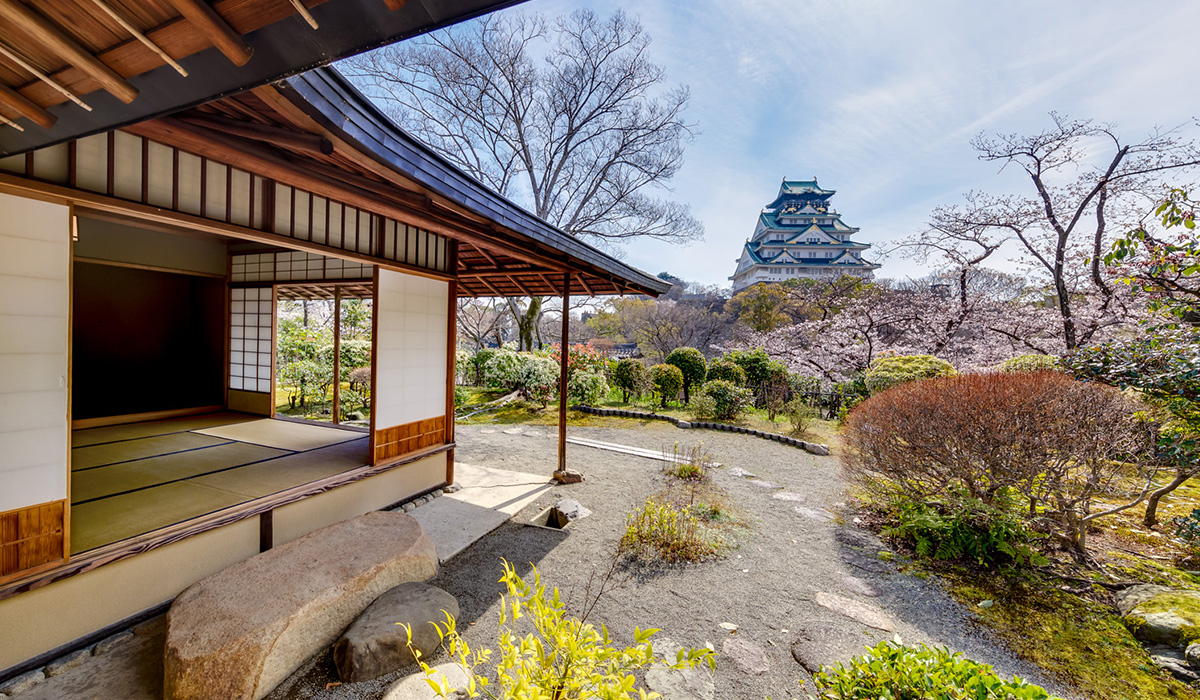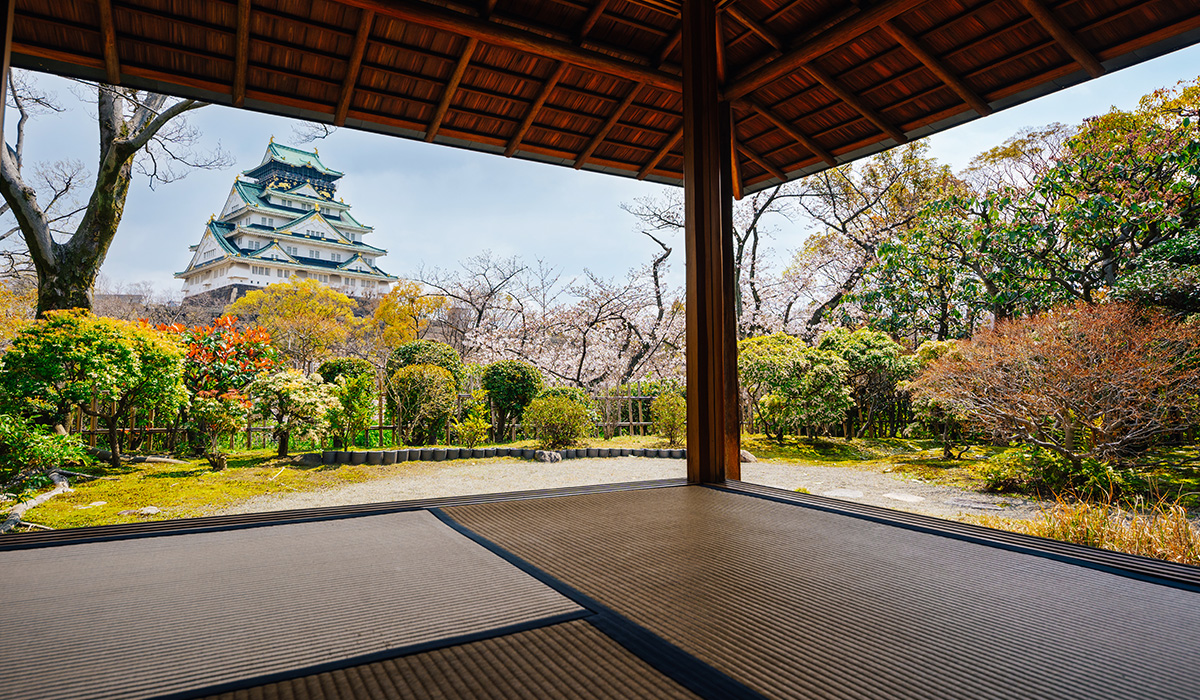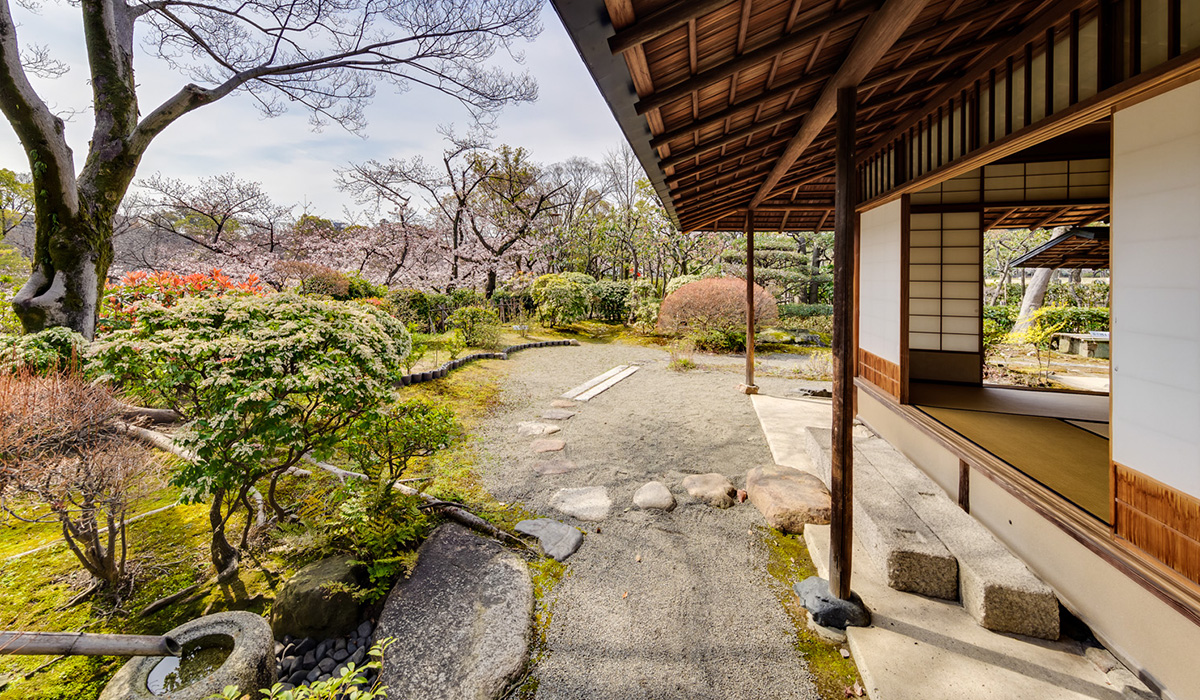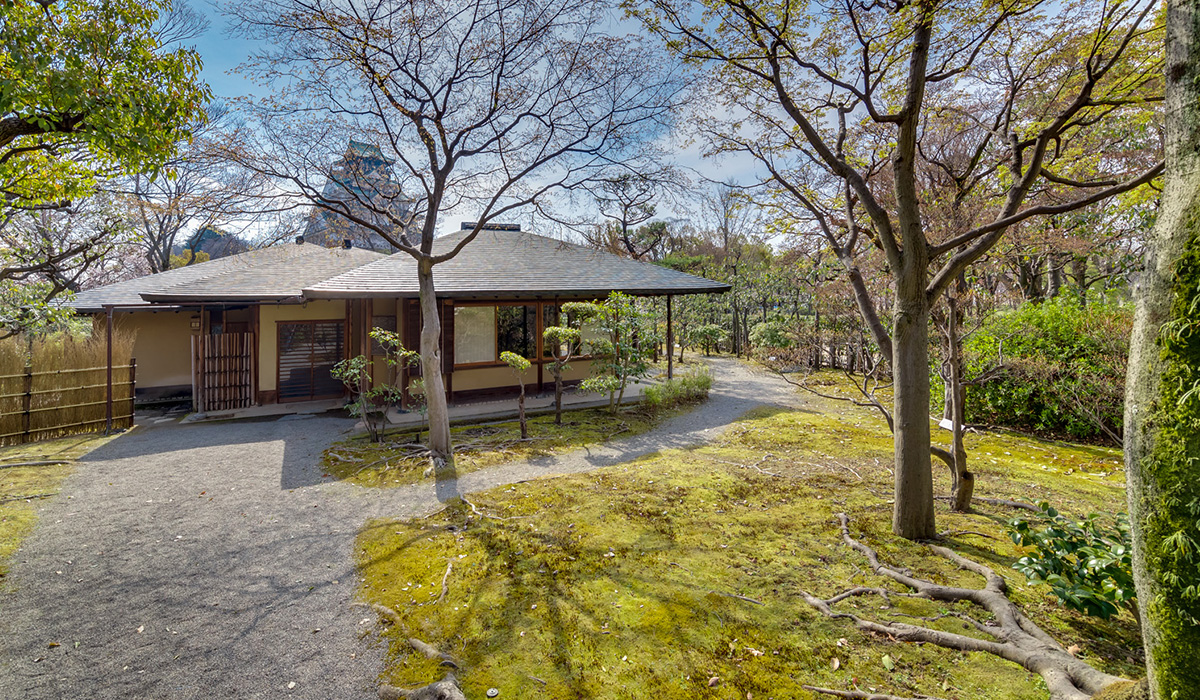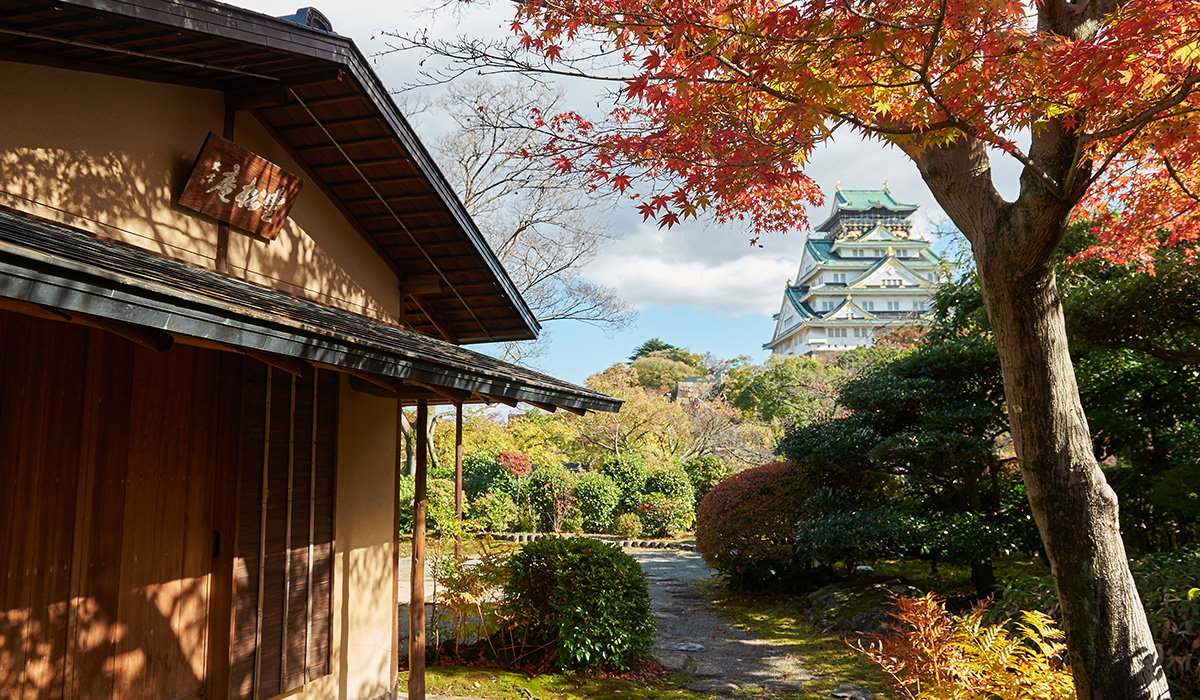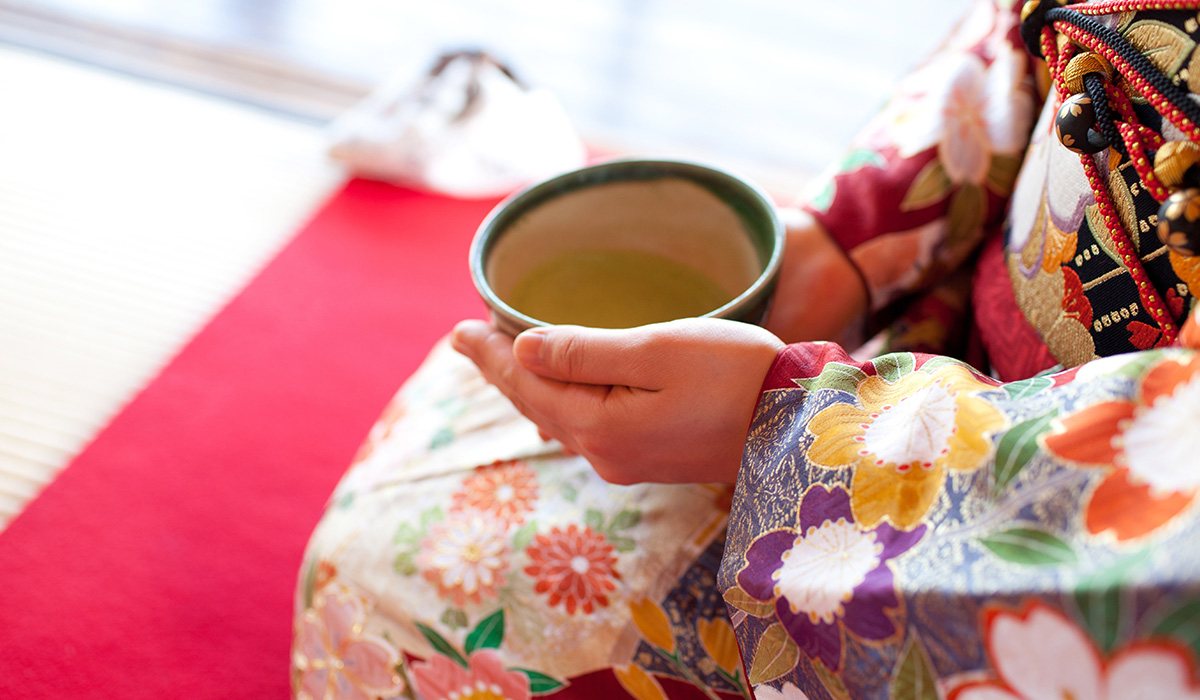 Tea Ceremony House
HOSHO-AN HERMITAGE
Built in 1969 as a donation from Panasonic founder Konosuke Matsushita, the tea ceremony house HOSHO-AN HERMITAGE is a place to revel in the wabi-sabi aesthetic. Visits are by reservation only. Tea ceremonies can also be arranged as part of a private event at OSAKA GEIHINKAN Former Guest House.